Everyone deserves a seat at the Table
UnaMesa accelerates the development of innovations that eliminate disparities in healthcare, education, and social services. Platforms driven by social capital
Silicon Valley is famous for technologies driven by Venture Capital (aka money). While these companies have created enormous financial wealth, they continually fall short in addressing healthcare, education, and social services -- services driven by interactions that create meaningful relationships which are mostly invisible to the marketplace and therefore under-valued (not valued) by venture capital. UnaMesa exists as a catalyst to bring the power of innovation and wealth generation (including relationships, aka social captial) to healthcare, education, and other community based services.
The value of social media is created by networks of people -- social technology platforms should preference the needs of people and community over shareholders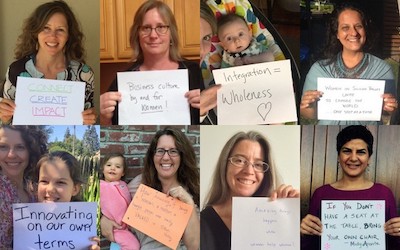 Leaders driven by Passion and Purpose
UnaMesa supports individuals with deep expertise and lived experiences who have a strong vision for community based improvements in well being.
InPlay closes the opportunity gap by connecting all students to great out of school learning

Rod Hsiao

Founder of InPlay

Precision Health Equity Initiatives leverage innovation to advance early detection and interventions that eliminate disparities in care

Dr Rakesh Patel

Founder Precision Health Equity Initiatives

Magical Bridge Foundation creates innovative award-winning playgrounds, parks and programs for more inclusive communities.

Olenka Villareal, Jill Asher

Founders of Magical Bridge Foundation Support an UnaMesa project
Your contributions go directly to supporting specific projects.
InPlay

Launched in 2015 to close the opportunity gap by connecting students to out of school learning experiences. InPlay now serves over 10,000 families each year and is continuing to grow and partner with school districts and counties.

Precision Health Equity Initiative

launched in 2023 to help translate digital health innovations into better, more equitable healthcare with an emphasis on early detection and early intervention of serious health conditions. Initial focus areas include cancer screening, maternal wellbeing, and elder care.